---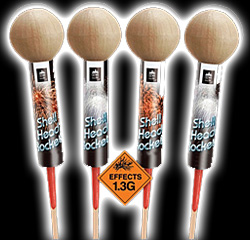 SHELL-HEAD ROCKET PACK
Amazing big bursts from these professional style 'shell effect' rockets – including big gold coconut, silver blink and brocade crown effects, offering top performance and great value for money.
Golden Coconut
Silver Blinker (Strobe)
Brocade Crown
Multicoloured Stars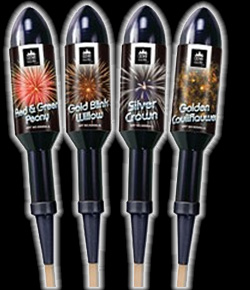 SUPERSHOW ROCKET PACK
A fabulous 4 pack featuring excellent rockets, each of which creates a big bang and wide star burst. Effects include:
Silver crown
Crackling flower bouquet
Gold glittering willow
Red and green peony
MEGA 2000 ROCKET PACK 
Four large 4oz rockets, with a big payload and huge performance. Impressive shell burst effects, including
Green and silver glitter
Silver brocade
Golden Crown
Crackling dragons eggs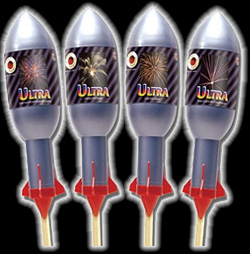 ULTRA 4 ROCKET PACK
Four super-heavyweight 6oz sky champions, creating stunning effects. Wide bursts, strong colours, and loud noises. Effects include
Purple coconut
Crackling cascade
Gold strobing willow
Blue peony with crackling
THE HULK ROCKET PACK  
Stunning professional effects from these top-of-the-range star performers, each of which delivers a huge payload displaying long duration brocade and willow effects.
Red Glittering Willow
Brocade Crown
Gold Willow with Blue Stars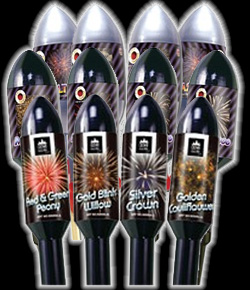 GALACACTIC ROCKET COMBO PACK 
Super Show Rocket Pack
Mega 2000 Rocket Pack
Ultra 4 Rocket Pac